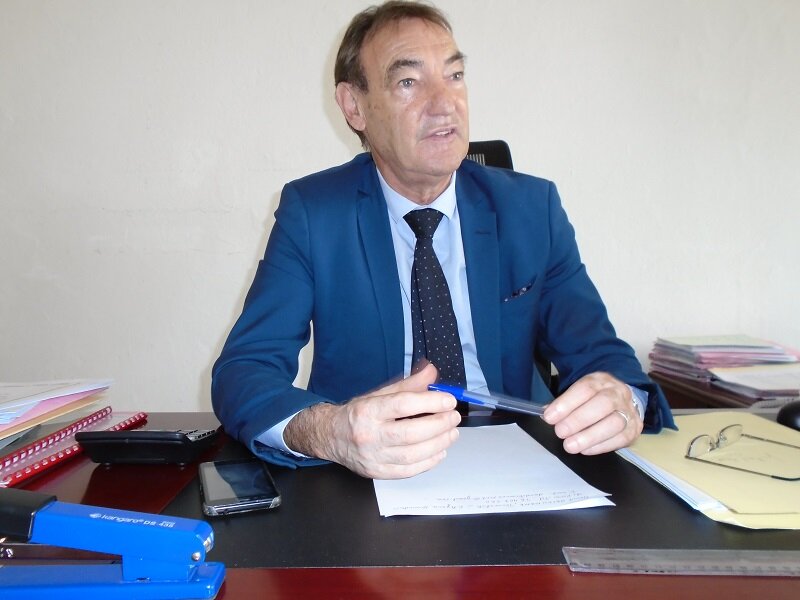 BUJUMBURA March 1 (ABP) – A new insurance company called "Business Insurance & Reinsurance Company" (BIC) has recently been created in Burundi with the help of traders gathered within the Association of Traders of Burundi.
That insurance company is committed to working in the sectors of automobile, fire, accident, transportation, various risks, health, welfare and pension savings with the assistance of BIC Vie led by Gabriel Mwakasola.
BIC Managing Director Jean-Paul Roux made it clear that the company is totally Burundian. In fact, he said, ninety shareholders, composed mainly of Burundian economic operators, got together to start the business of that company with a subscribed capital of 4 billion, 48% of which was already been released.
The BIC Managing Director, who has extensive experience (38 years) in the insurance sector, said the new company's mission is to transform the insurance sector in Burundi by offering service-quality benefits with the intention of better protecting customers against the risks to which they are exposed.
In this context, insurance is of great importance to cope with the imponderables of life such as fires, accidents and various risks. The "BIC" company offers a number of advantages in that it positions itself on international standards through modernized management and by settling disasters very quickly.
In this dynamics, BIC plans to set up approved garages to facilitate the repair of damaged vehicles for example. It is important to make customers understand what the insurance contract can bring to the insured as a result in case of difficulty.
Mr. Jean-Paul Roux believes that the development gap of insurance in Burundi is huge and the sector must be able to double its turnover, which in 2016 was 37 billion to 70 billion in 2022. This estimate of 70 billion in 2022 should allow BIC to take a share of 8 billion representing 12% at that period.
To do this, a major communication and land use program is required. With this in mind, BIC plans to create branches in large urban centers such as Gitega, Kayanza, Ngozi and Rumonge. Awareness-raising actions for people and staff training will occupy a good place. Indeed, Mr. Jean-Paul Roux pointed out that insurance is a difficult, complex and highly technical profession that requires professionals to be well trained and competent