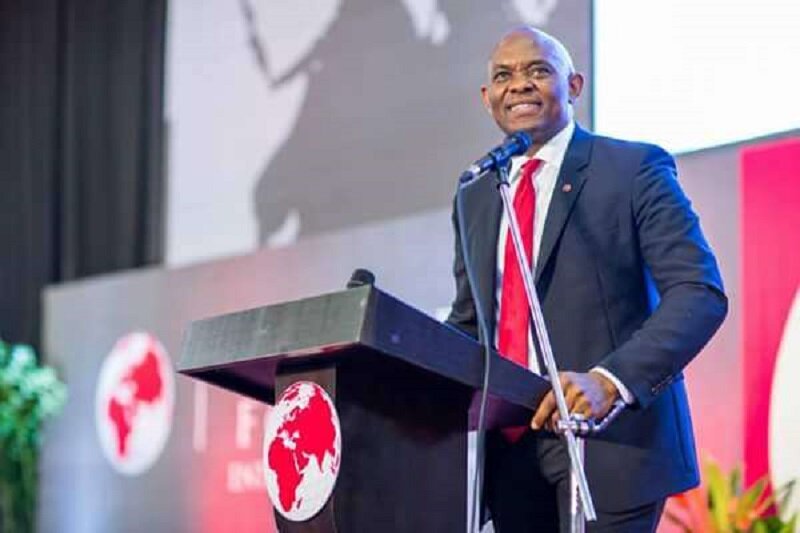 BUJUMBURA January 8th (ABP) – The Tony Elumelu Foundation (TEF), an African philanthropic initiative dedicated to entrepreneurship, launched, from Lagos, Nigeria on Tuesday, January 1, 2018, the registration of candidacies to benefit from a capital for the development of entrepreneurship in Africa. At the end of the registration period (from January 1, 2018 to March 1, 2019), young entrepreneurs who will have the chance to be selected, across all African countries, will receive funding and training to develop their projects. They will join the 4,470 entrepreneurs who have already benefited from the TEF program entitled "Transformation of Africa through Entrepreneurship".
To apply, entrepreneurs aged at least 18, legal residents or citizens of an African country whose for-profit company is based on the continent, and between 0 and 3 years of existence, complete a form online on the African Entrepreneurs Digital Platform website, TEF Connect (www.tefconnect.com). The deadline to apply and send applications runs until 1 March 2019 at midnight. Criteria such as the feasibility, extensibility and growth potential of the product / service; the market opportunity for the idea / business; financial understanding; potential leadership and entrepreneurial skills will be taken into account when judging applications.
Winners from previous years have transformed their businesses and communities by taking advantage of the seven pillars of the program: $ 5,000 seed capital, business development training, individual mentoring, and access to TEF Connect, pan-African meetings, joining the TEF network, and participating in the annual Tony Elumelu Foundation Forum (TEFF), the largest gathering of the African entrepreneurship ecosystem, held annually in Lagos. At each edition, the TEF organizes a forum and invites entrepreneurs, representatives of Small and Medium Enterprises (SMEs), hubs, incubators, policy makers, university students and investors, as well as journalists from Africa and South Africa and those from other parts of the world. This program, which is currently in its 5th edition, consists of a commitment of 100 million dollars over a period of 10 years, with a view to identifying, training, supervising and financing 10,000 African entrepreneurs by 2024.
The ultimate goal of TEF is to invest in businesses, create at least 1,000,000 new jobs and generate about $ 10 billion in annual revenue in Africa. African entrepreneurs who are distinguished through start-ups with high growth potential, future entrepreneurs with innovative ideas are invited to seize the opportunity offered by the TEF. This year, French-speaking, Arabic-speaking and Portuguese-speaking entrepreneurs, as well as women, are strongly encouraged by Foundation officials to increase their representation. For the first four editions, TEF's entrepreneurship program has already enabled 4,470 entrepreneurs to be selected across 54 African countries and to receive funding and training support, which has had a visible and sustainable impact. The 4th edition (2018) has attracted more than 150 000 applications across the African continent including 5 Burundians only. Inspired by the economic philosophy of the Afri-Capitalism of its Founder (Tony Elumelu) which states that "the African private sector has a crucial role to play in the recovery of Africa" ​​and its vision of institutionalization of luck and democratization Opportunities for African entrepreneurs, TEF is implementing one of the most ambitious entrepreneurship programs in the world. "The private sector must be the main driver of Africa's economic transformation, but this sector cannot reach its full potential if entrepreneurs are left to their own devices. We implore all stakeholders, policy makers, business leaders and development agencies to actively engage in creating a better future for our young Africans who have demonstrated their intelligence, skills and passion, to empower them to succeed, because their success remains the success of Africa," said its founder, Tony Elumelu. For him, it is important to give back to society and to show philanthropy. "We need to promote innovation and business creation at the same time, and remember that there is no development without the richest giving back to the community some of what they have had the chance to receive," he said.
Launched in 2015, the Entrepreneurship Forum is an initiative of TEF and United Bank for Africa (UBA). After managing for 10 years this banking group present in several African countries, in the United States and in Europe, economist Tony Elumelu, aged 56, now devotes himself to this project which represents his commitment to the transformation of Africa through entrepreneurship. On October 25, 2018, the TEF received, in Lagos, Presidents Uhuru Kenyatta of Kenya and Nana Akufo-Addo of Ghana during dynamic interactive sessions with young entrepreneurs from all over Africa. To that date, it reaffirmed its commitment to support the entire ecosystem of government entrepreneurship, with a view to promoting access to funds, enabling environments for investment and networking. "Our entrepreneurs exemplify the Foundation's commitment to transforming Africa's economy by focusing on the intelligence, skills and resourcefulness of Africans. I encourage all ambitious young Africans to take advantage of this unique opportunity, "said Ms. Parminder Vir, the TEF Director.
Although those opportunities are within the reach of African youth, most of young Burundians are not aware. Those whom the check by ABP met during the Christmas markets that took place at the Belgian School and the National Tourist Authority (ONT) state that they have no information about the Tony Elumelu Foundation (TEF). Yet the call for applications and the form to fill out to apply lasts almost two months on the website of the Foundation, other social media including Facebook and Instagram.
Miss Hervine Ishimwe, owner of "Fashion Ikidede", also recognizes that the internet is full of opportunities that go unnoticed by Burundian youth. She cited as illustrative examples, scholarships, training, and forums that circulate on the Internet, but they do not benefit them at all, because of ignorance.Alida Mugisha, an entrepreneur who owns the company called "Alida Dolls" who makes children's dolls, mentions that this is due to the lack of Internet culture observed among Burundians. She deplores, to that end, the behavior observed among young people, which consists of considering that the Internet is limited only to Facebook and WhatsApp. Yet these young people spend most of their time commenting on their profiles and those of their friends, while also sending out unnecessary text messages, while there are plenty of opportunities on the internet. She calls on them to open up to the internet, especially that there are opportunities that could be useful to them, vis-à-vis the needs of the moment.