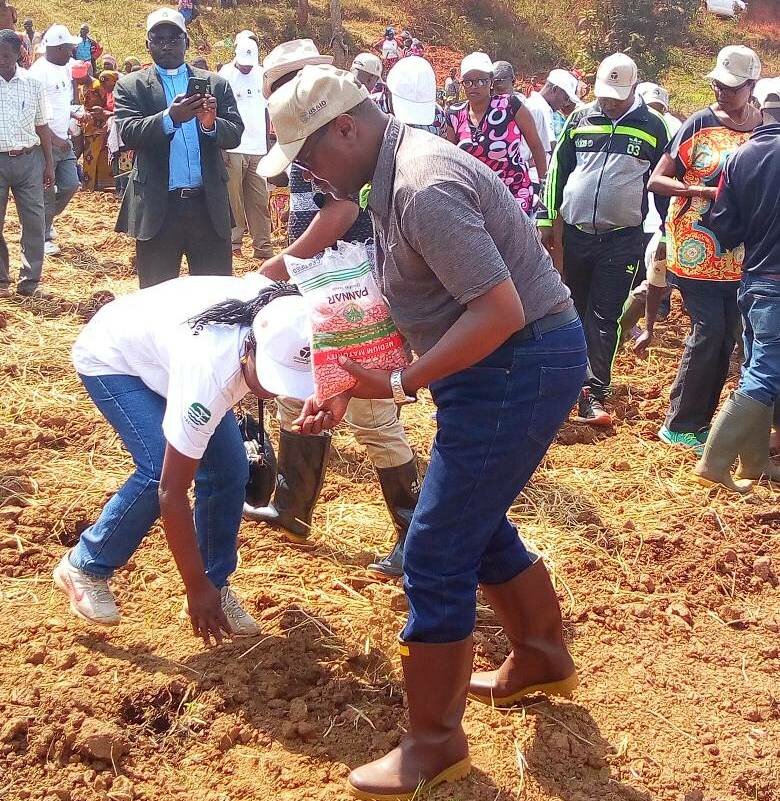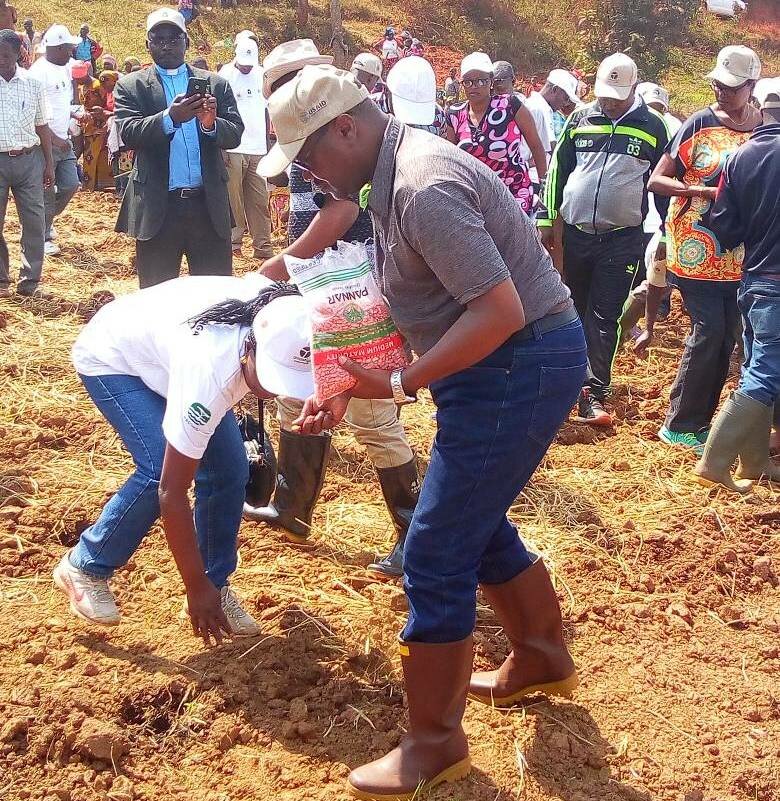 MUYINGA  July 16th  (ABP) – The Minister of the Environment, Agriculture and Livestock, Mr. Déo Guide Rurema, officially launched on Friday, in Butihinda commune of Muyinga province (north-east of Burundi), the 2018 cropping season C, a check on the site by ABP has revealed. The ceremonies took place in the Cizanye swamp next to Butihinda and Muyinga communes and cover an area of ​​55 ha, and as a whole, corn and beans will be planted in the same a seed hole.
According to Minister Rurema, "the insertion of cropping season C in the agricultural seasons A and B breaks the bad habit of the Burundian citizens that observed during the dry season while consuming the harvest of the previous season".
So, he called his staff to get out of the office and put on the boot to supervise farmers. Minister Rurema congratulated the CRS Amashiga program for the progress already made in agriculture thanks to its interventions."Now all agricultural associations are invited to work hard in order to exploit the marshes during the dry season while irrigating the plants with the water of the rivers as do those supervised by the Catholic relief services (CRS)," he said.
According to his estimates, before the implementation of the "Amashiga" program, one hectare plowed yielded only 2.5 tons of maize. With the arrival of the CRS, on a single hectare, 7.5 tons of corn were produced.
On occasion, he urged other non-governmental organizations (NGOs) working in the agricultural sector to learn from the successful CRS experience. "Those who do not succeed will be forced to direct their interventions in other sectors," he warned.
To that, Minister Rurema encouraged the Amashiga program to continue to expand into other parts of the country. As a reminder, an area of ​​242 hectares of marshes will be planted with maize for the 2018 agricultural season C throughout the province of Muyinga against 42 hectares last season, an increase of 200 hectares.
The CRS through its program "Amashiga" makes available the financial resources and the NGO Network Burundi 2000+ (RBU) provides technical supervision. Minister Rurema has, shortly before laying the foundation stone for the construction of a food storage shed with a capacity of 5000 tons and has a room that will serve as a point of sale for pesticides.