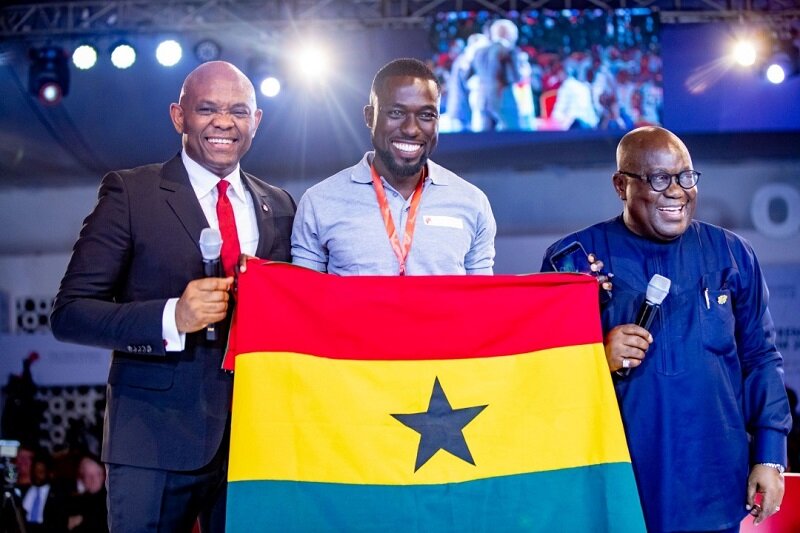 BUJUMBURA December 7th (ABP) – The Tony Elumelu Foundation (TEF) announces the opening of the application submission cycle for its 5th Entrepreneurship Program, as it is read in a statement issued Monday December 3, 2018, which states that the candidacies will be hosted on the largest digital networking platform for African entrepreneurs, TEFConnect-www.tefconnect.com.
Since 2015, as said in the statement, the entrepreneurship program of the TEF, the only catalyst for entrepreneurship of this type financed by Africa, empowered 4,470Indeed, according to that statement, on January 1, 2019, at 11:00 UT (GMT), the TEF will start accepting applications for the fifth cycle of its entrepreneurship program, which will see another 1,000 candidates selected to join the 4,470 current beneficiaries of the program.
African entrepreneurs with a start-up capital of US $ 5,000 each, twelve weeks of accelerated online business training, access to experienced mentors, and belonging to the largest entrepreneurship ecosystem in Africa.
According to the statement, the entrepreneurship program facilitated exchanges between African entrepreneurs and local and global public sector leaders, investors and development partners, raising their business profile, increasing opportunities, to expose their innovations and to identify ways to further strengthen the business climate in Africa.
In addition, the Foundation's investment, impact and commitment to promoting entrepreneurship is based on the belief that African entrepreneurs hold the key to unlocking the continent's potential and facilitating the transformation of the African continent.
That TEF entrepreneurship program is, according to the statement, open to citizens and legal residents of all African countries that run businesses based in Africa and less than three years old since their startup.As part of this goal, the TEF launched its US $ 100 million flagship entrepreneurship program aimed at discovering, over a 10-year period, 10,000 African startups and entrepreneurs, with ideas that could transform the African continent. Its goal is to invest in companies that together can create at least 1,000,000 new jobs and generate at least US $ 10 billion in additional annual revenues in Africa.
Business ideas that have not yet been launched are also encouraged. On October 25, 2018, the check by ABP had covered the 4th edition of the Tony Elumelu Foundation Forum (TEFF) held in Lagos, Nigeria, and witnessed the presence of Ghanaian President Nana Akufo-Addo and virtually Kenyan President Uhuru Kenyatta and a participation of 5000 young entrepreneurs. It was on the same occasion that the TEFConnect was officially launched.