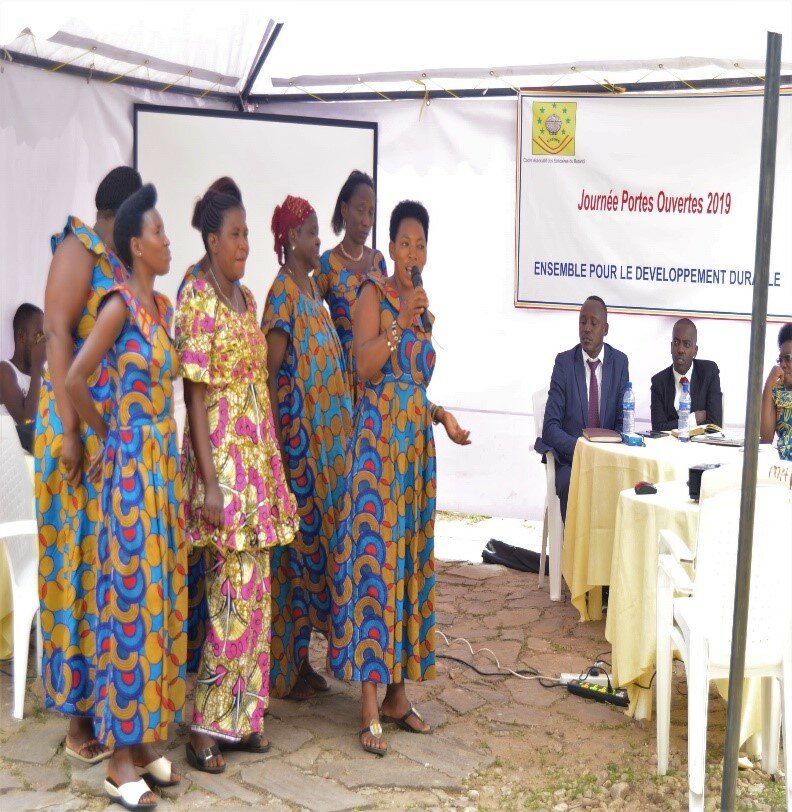 BUJUMBURA February 13th (ABP) – Esperance N. is a female householder in Kinama (north of Bujumbura-Mairie) and a member of a group called "Dushigikirane".
In 2009, she says, the Burundi Community Solidarity Framework (CASOBU) has set up the Chiara Luce center in our neighborhood. This center helps our children by giving them a meal at school, school fees and materials. Later, the same organization taught us how to save and credit between us, from our meager income, through groups of women like "Dushigikirane" of which I am a member. It also taught us about sewing. "Currently we have income and we contribute to the stability of our households," she adds.
When we started, adds Adidja M, another woman from the same group, each of us saved 500 BIF each week, so we received an insignificant loan. But little by little, our activities have progressed, so at present we contract loans between 500 hundred thousand and five million Burundian francs, some of us have even built a home. "I who speak to you, I am a widow, 30 years ago. With the training and supervision by the CASOBU, I paid the studies of my children and now I just bought two brand new refrigerators," she says.
The CASOBU was created in December 2000 and approved in May 2002 by Ministerial Ordinance No. 530/297. It intervenes in the field of the fight against poverty in Burundi, through sustainable development projects. It works particularly in the sectors of water and sanitation, food security, social assistance and the economic resilience of women and youth. Its achievements include the project "Water, source of life and development, in Bururi (April 2018-April 2019), which affects 5933 direct beneficiaries and 18000 indirect beneficiaries; the project "Support to the building of the technical and educational capacities of Burundi youth communities (2017-2019) targeting 1,000 young people from the Bujumbura City; as well as the project "Chiara Luce Social Center" (renewable every year) that targets 174 children in the northern zones of Bujumbura city and nearly 150,000 families.
According to an executive of the organization who explained last Saturday at an open day the approach that is used, the word 'beneficiary' is not limited, for CASOBU, to this general term and poor in the sense of promoting reciprocity and human dignity. Whenever they hear the word, they understand that it is "our brother who is in need". It is not a question of helping the poor but of working with them to help them out of this poverty. Then, the CASOBU stays with them for a while to avoid the return to their situation before its arrival. And the beneficiary is each time associated, especially during the identification phase, to find out why they are in the situation from which they are trying to draw them.