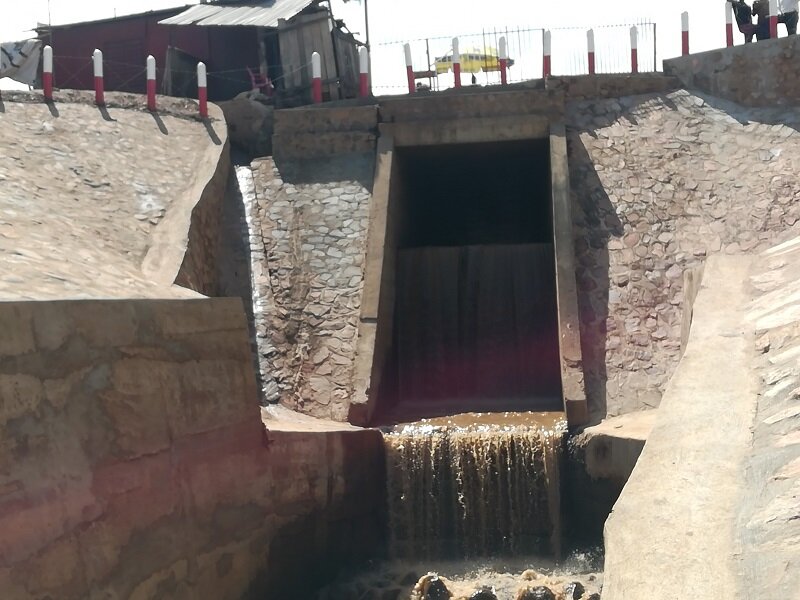 BUJUMBURA March 15th (ABP) – Mayor of Bujumbura City Freddy Mbonimpa proceeded on Thursday March 14 with the reception of the rehabilitation works of the channel crossing the national road N ° 1 on the Nyabagere river in Kamenge urban zone of Ntahangwa commune and the drainage of the same river. The project was carried out by the Burundi Agency for Public Works Achievement (ABUTIP), financed by the World Bank, a check by ABP revealed.
Mr. Mbonimpa recalled in his speech that this river caused a lot of damage that resulted in the demolition of houses or even the loss of human lives during the torrential rain that hit Bujumbura in 2017.
He thanked the Burundi government for carrying out those works as well as the World Bank which financed the project.
He asked the government and the donors to help rehabilitate the Nyabagere bridge in upstream because, during the rain, the water overflows and empties into the street.
To the people and the administrative officials of Kamenge, he asked them to protect that place and not to throw any waste there.
ABUTIP Director General Catherine Bucumi said the project is part of the Emergency Infrastructure Resilience Project (PURI).
The project was initiated following pouring rain that hit Bujumbura and the villages overlooking the city during the months of March and April 2017 and those that followed.
As a result, works were done to protect the RN1 channel to ensure better durability of the new drainage as well as the protection of nearly dwellings, she said.
With regard to the main developments to protect that part of the structure, they built retaining walls made of reinforced bars with a concrete footing foundation for the protection of the banks of the Nyabagere River.
The embankments have also been placed behind the walls of reinforced bars. Barbed wire tags were placed between them, on both sides of the RN1 channel, for the safety of passers-by and residents, and the installation of a light fence with bougainvillea planting at the top of the road slope of the right bank for the safety of local residents.
The works also consisted of backfilling and planting bamboos along the right bank of the canal in order to avoid the stagnation of water which are observed permanently in that zone, and others.
Note that the total cost of those works is 288,846,217 BIF.