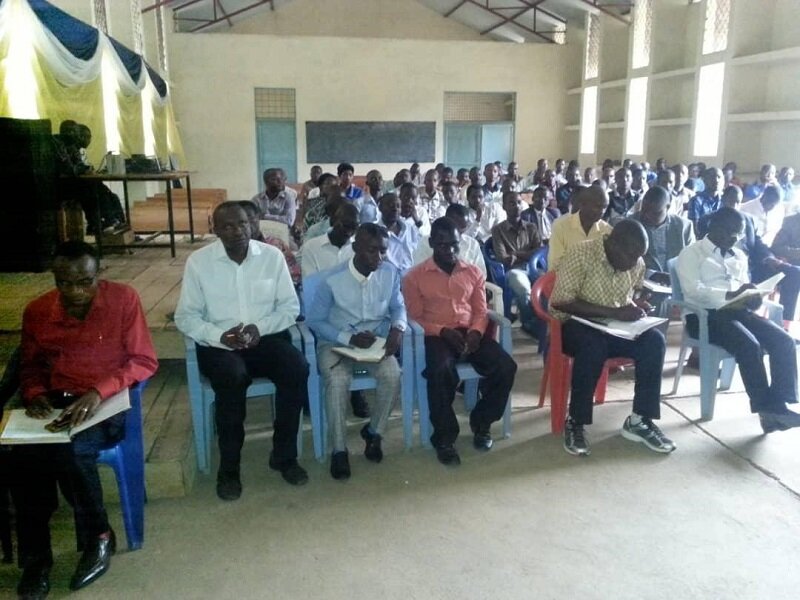 BUJUMBURA September 3rd (ABP) – The Governor of Bujumbura province (West of Burundi), Ms. Nadine Gacuti, held at Mageyo on Friday August 30, 2019, an extended security meeting for representatives of political parties and movements of young people affiliated to those political parties, a check on the site by ABP has revealed.
The meeting was held while there is the intolerance between two political parties, the CNDD-FDD and the CNL, whose young people look at each other like enemies and clash at times. The last incident occurred on Saturday August 24 and Sunday August 25, 2019 when they clashed with cold weapons at Burenza in Mubimbi commune. Eight people were injured and four houses (hairdressing salons) burned, while a CNDD-FDD young person died following his injuries, police said.
The provincial secretary of the CNL spoke of the communal administrators who do not facilitate the opening of political party offices and young imbonerakure who attack the CNL activists.
The deputy representative of the imbonerakure denied all the facts, arguing that they are victims of the provocation of the CNL youth. In addition, he said, the young imbonerakure are engaged in development works. He called on justice to closely study the case of CNL youth.
Governor Gacuti, who recalled that the province does not need war because it has suffered so much, called on political party leaders not to stir up fire. That provincial person in authority urges them to teach tolerance, mutual respect and peaceful cohabitation, while verifying information before disseminating it. To the communal administrators, she asked to stand above all and open the political space to all political parties. She promised monthly meetings of the kind.