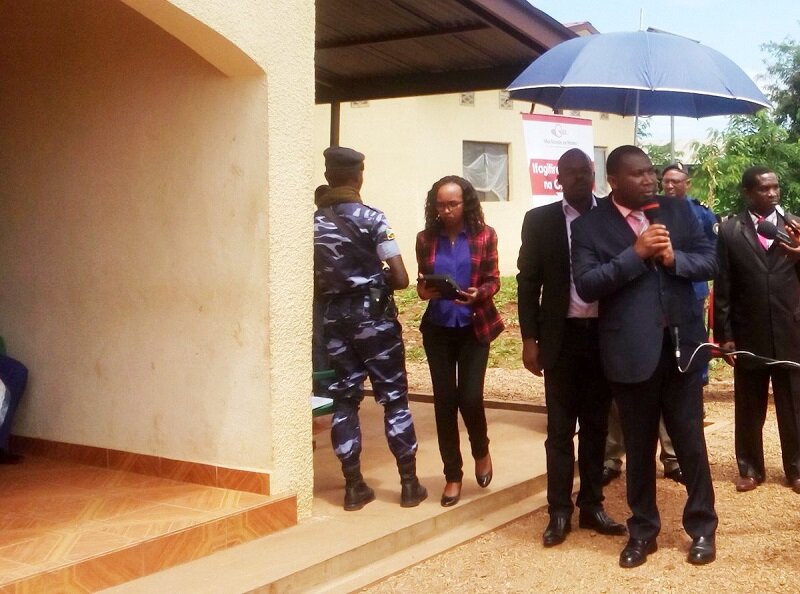 MAKAMBA March 26th (ABP) – Minister of Finance, Budget and Privatization Domitien Ndihokubwayo inaugurated, on Thursday March 22, 2018 in Makamba province (south), the offices of the Burundi Revenue Authority (OBR) at Kabonga in Nyanza-Lac commune and Mugina in Mabanda commune where he asked traders to approach those offices to work in transparency, a check on the site by ABP has revealed.
Mr. Ndihokubwayo asked traders to avoid fraud, because in case of this offense, they may lose capital that they could use in their self-development. He encouraged people to collaborate with OBR agents because the taxes collected contribute to the development of the country. He said the Burundi government has just opened those offices to make it easier for traders and businessmen who use those places to supply with goods.
The governor of Makamba province, Mr. Gad Niyukuri, thanked the government for having thought of making it easier for the traders of that province, asking it to build an office in Kibago at the "Kwa Buhinja" market at Buhema Kayogoro commune and Gatwe in Bigina zone. On that request, the Minister of Finance said the government will soon build those offices to facilitate traders to pay taxes.