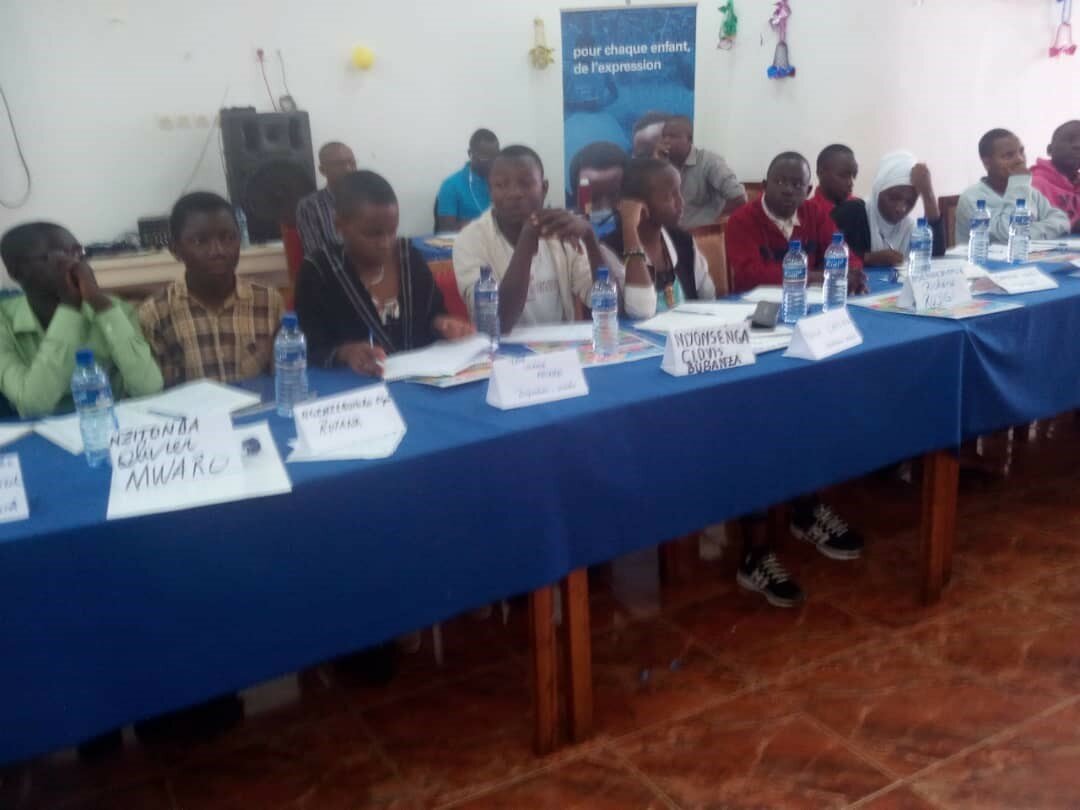 GITEGA January 2nd (ABP) – Forty New Children Journalists in have received training in basic journalism techniques at the Accolade Hotel from December 23 to 30, 2019.
The training will be followed by the assignment of those children to community radios where they will produce information on the protection and promotion of children's rights, according the organizers.
Other trainings on audiovisual, photo-journalism, the use of social networks, will also be given during the future holidays of students.Those new children journalists were selected in August of the past year in all provinces of Burundi. Each province has two selected children, one boy and one girl. Four children journalists were selected from previous promotions so that they could initiate the new ones.
That training was organized by the School Radio Nderagakura with the UNICEF financial support.