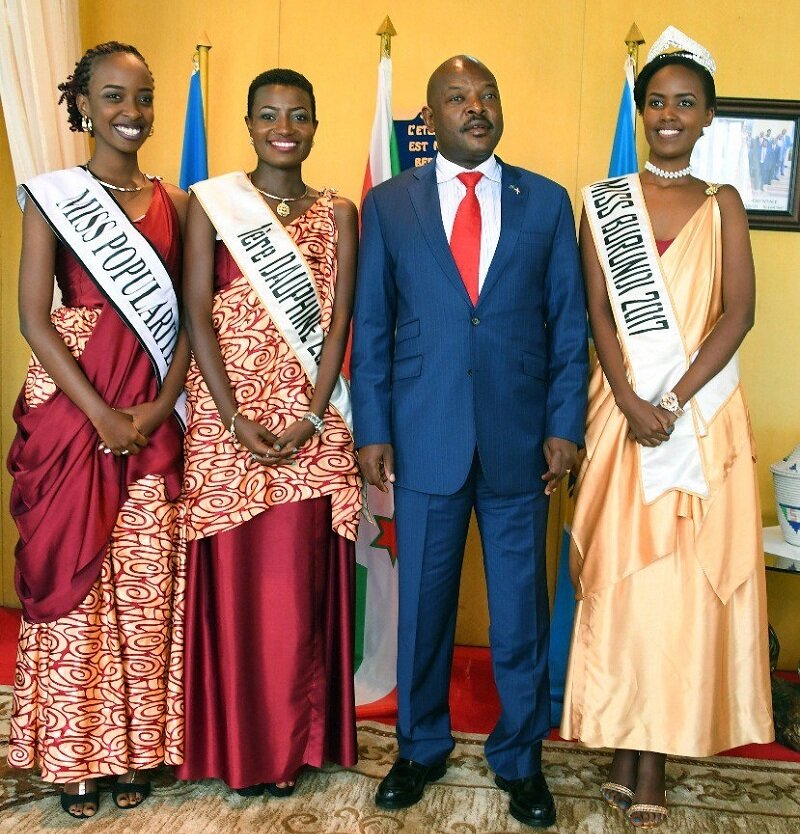 BUJUMBURA February 23rd (ABP) – President of the Republic Pierre Nkurunziza received in audience Miss Burundi 2017, Annie Bernice Nikuze surrounded by the 1st Dauphin Arlette Akimana and Miss Popularity Luce Charlène Mugisha, on Thursday February 22, 2018.
At the exit of the audience, Miss Burundi 2017 indicated that they presented their projects to the President including that of the promotion of young talents in Burundi.
They informed President Pierre Nkurunziza of the project to train and inform the Burundian girl about sexual health from an early age so that there would be no more undesired pregnancies.
She also pointed out that they plan to encourage children who have dropped out of school to move to crafts schools to develop their knowledge and skills.
Annie Bernice Nikuze reported that President Pierre Nkurunziza, in turn, gave them advice on several aspects.
He asked them to be a star for other young people, because, he added, being Miss Burundi is a good platform to influence youth because young people understand each other better than with other categories of people like parents and others.
President Nkurunziza asked them to be more dynamic and work hard. He promised to involve them in projects that the government plans to put in place for young people.