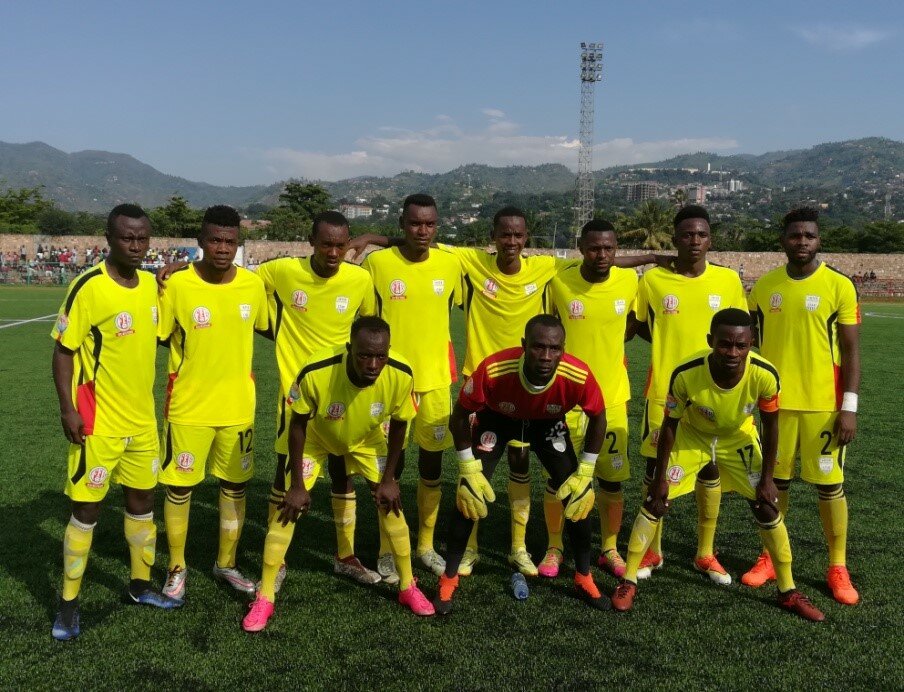 BUJUMBURA January 2nd (ABP) – The Football Federation of Burundi (FFB) held in Bujumbura and in the interior of the country on Saturday, December 29 and Sunday, December 30, 2018, eight matches as part of the 21st day of the Primus League A Championship, 2018-2019 edition.
Makamba's Black Eagle defeated Cibitoke's Bumamuru by a goal to zero while Kayanza United defeated "Flambeau de l'Est" by scoring two goals to one."Les Lierres" and Vital'O FC split on three goals to one in favor of Vital'O FC while Buja City defeated Ngozi City by three goals to zero.
The young players of "Flambeau du centre" lost to Messager Ngozi by two goals to zero as Muyinga's Olympic Star and Rukinzo FC split on a parity score of one goal (0-0).
Athlético defeated Messager Bujumbura by three goals to one, and the same score was recorded in the match between Musongati FC of Gitega and Lydia Ludic Sport Burundi Burundi (LLB) with the advantage of Musongati.
Makamba's Black Eagle remains at the top of the provisional ranking of the said championship with fifty-one points out of a total of twenty-one games played. Gitega's Musongati FC comes second with 42 points, Vital'O FC is the third with 34 points and Messager Bujumbura is in the last place with only 17 points.
The championship league B, that is to say, the 2nd division, began on Thursday, December 27, 2018, at the Prince Louis Rwagasore stadium, where the first game opposed Burundi Sport Dynamik against the Elephants of Bubanza. The two teams split on a parity score of two goals everywhere.
The second match was between Inter Stars and the Young Athletics, and the final score was one goal to zero in favor of Inter Stars.
Other matches in that context took place on Friday, December 28, 2018. The military team Muzinga FC severely defeated Rumonge City by four goals to one while Kanyosha Volunteer team and Black Eagle B achieved a draw 0-0 goal.