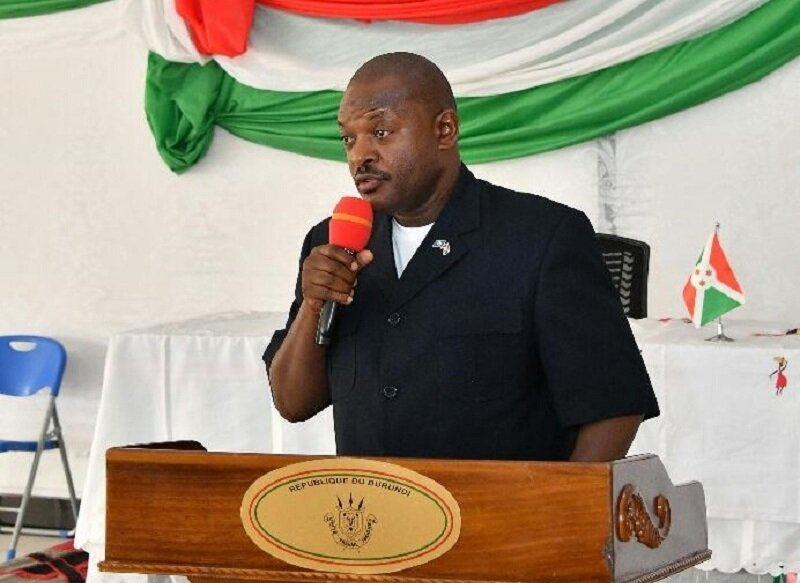 KAYANZA July 30th (ABP) – Burundi Head of State, Mr. Pierre Nkurunziza, told reporters on Friday that their profession must be performed with professionalism. It was during a moralizing session that he held at Musumba Hill's Hotel, for media professionals and spokespersons from different Ministries.
"The spokesman of the President of the Republic, the chief adviser to the President of the Republic, Serges Ngendakumana and the Head of State himself all provided a lot of pieces of advice and explained to journalists that their profession and their daily role require professionalism, "said Diomede Nzeyimana, deputy spokesman of the president.
In an interview with journalists, he said that it is a second session that the Burundian Head of State was holding for media professionals and spokespersons after the one held in Muramvya on April 27, 2018. Mr. Nzeyimana said, as an illustration, that when a journalist picks up his microphone and gives information on the radio, whether the information in question is true or not, the public takes it as a pure reality.
He also stressed that the profession of journalists can be one of the means by which a war can break out or can end. He added that all pieces of information should be well researched and detailed to avoid any ambiguity.
The deputy spokesman of the President stressed that the President of the Republic, Mr. Pierre Nkurunziza, thanked the media professionals for the collaboration with the State institutions that characterized them since April 27, 2018, day of their first moralization session which, according to him, meant that media professionals and State institutions were brought closer together.
He said that the Head of State explained the primordial role our ancestors played in shaping Burundi as contemporary generations have found it.