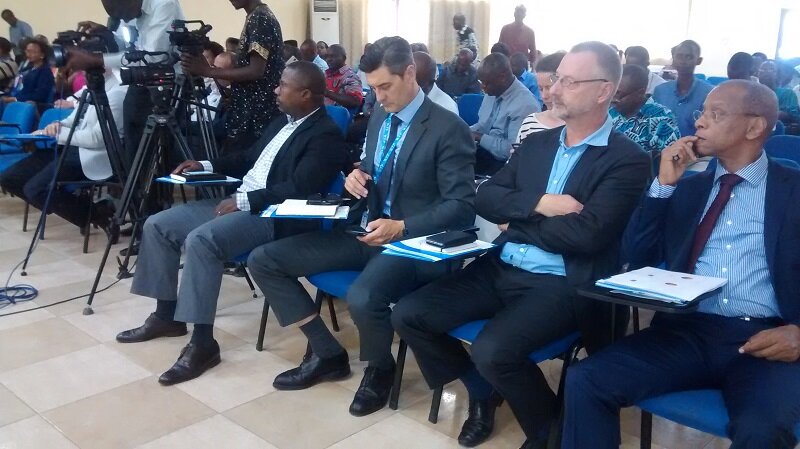 BUJUMBURA May 28th (ABP) – Immediate action must be taken to prepare for the Ebola virus disease in Burundi, as disclosed on Friday at the National Institute of Public Health (INSP) in a communication from the Mission to Support Ebola Virus Disease Preparedness that is in Burundi from 21st to 26th May 2018, presented during an awareness-raising workshop organized by the Ministry of Public Health and HIV / AIDS Control in collaboration with the World Health Organization (WHO).
It is also to rehabilitate the isolation center of cholera cases of the Prince Regent Charles Hospital to make it functional for the management of cases of Ebola virus disease, make available the protocols of care case management and death management, develop a strategy, plan and budget for collaboration with the media and the public, develop key messages and translate them into Kirundi; identify and equip isolation units in targeted hospitals.In particular, it was recommended to set up an Ebola Task Force, update the budgeted Ebola Contingency Plan, quickly rehabilitate the initial site for Ebola case management, or identify another site and equip it; and to train three multidisciplinary teams of care.
According to the Permanent Secretary at the Ministry of Public Health and HIV / AIDS Control, Dr. Elame Senkomo, Ebola has been reported in the Democratic Republic of Congo (DRC) in the province of Equateur. 58 cases had been identified until May 8, 2018 and there were 8 deaths among confirmed cases until 22nd May 2018. It is therefore necessary to sensitize the entire population to a possible epidemic.
For the WHO representative, Dr. Kazadi Mulombo Walter, the purpose of the workshop was to prepare, to know what to do and to see how prepared we are. "One of the aspects is the laboratories and it's important that they are well-qualified," he said, stressing that even if Burundi does not have capacity, WHO has experts and can support it.
The Assistant Minister of public health and AIDS Control, Dr. Jocelyne Nsanzerugeze, recalled the symptoms of Ebola disease, including a high fever, and hemorrhage through the orifices of the human body. She said that the patient, his human waste as well as his corpse, are sources of contamination. She calmed down the people that the Ministry is preparing and monitoring units have been deployed at the entry points.