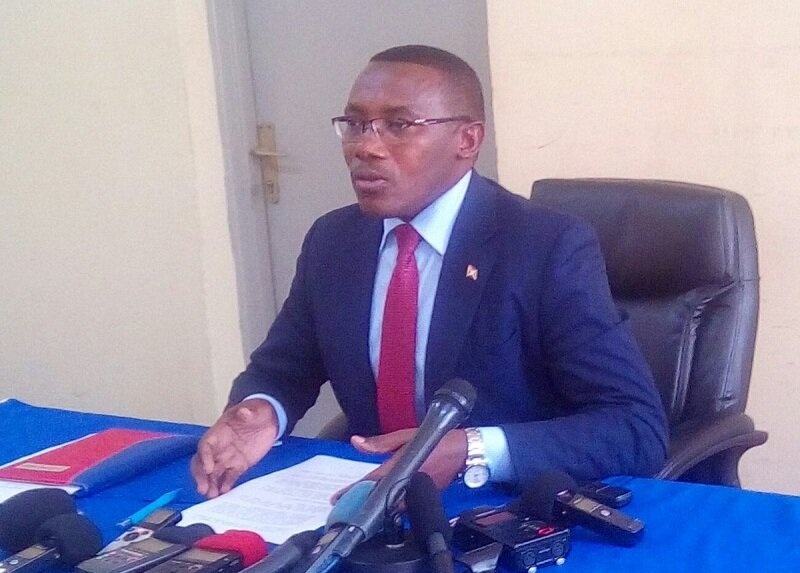 BUJUMBURA November 12th (ABP) – Burundi is satisfied with regional and international cooperation in the fight against Ebola disease, this was said on Thursday by Burundian Minister of Public Health and the Fight against AIDS, Dr Thaddée Ndikumana.
"Everyone knows that Ebola has been raging for some time in the north of North Kivu province in the Democratic Republic of Congo (DRC); starting from the Goma city, progressing towards the northern localities of that urban area of the Congolese province of North Kivu. Know that until now, regional cooperation between the DRC and Burundi in the fight against this disease is in good shape at all points of entry of the common border", he said.Minister Ndikumana held a press conference in his office at the end of a presentation of the main achievements of his ministry during the first quarter of 2018-2019 fiscal year.
On May 18th, the World Health Organization (WHO) said it had already registered since the beginning of this month in a rural area of ​​northwestern DRC, 45 cases of Ebola virus disease, including 14 confirmed and 25 dead.
For example, he said, as part of strengthening prevention, control and surveillance measures for Ebola at all points of entry, Burundi deployed teams of doctors reporting to the country day to day from the Ruhwa border post (north-west) to the Nyanza-Lac border post (southwest).
"The checks carried out by our medical teams assigned to this work, who report daily on the health controls carried out to detect the presence of the Ebola virus disease in persons who have passed through these points of entry, do not have not yet detected the presence of a clinical sign of the Ebola virus disease in Burundi", he said.
Minister Ndikumana reassured that Burundi has "appropriate equipment" including reagents to quickly detect Ebola. He also added that the various Burundian authorities are working in synergy, day and night, to cope with a possible case of Ebola virus disease that could appear on the whole territory of Burundi thanks to a national mobilization in progress.
All the checks carried out to fight against the Ebola virus, he insisted, are at all points of entry in Burundi with the three neighboring countries, namely the DRC in the west, Rwanda in the north and Tanzania in the south-east.