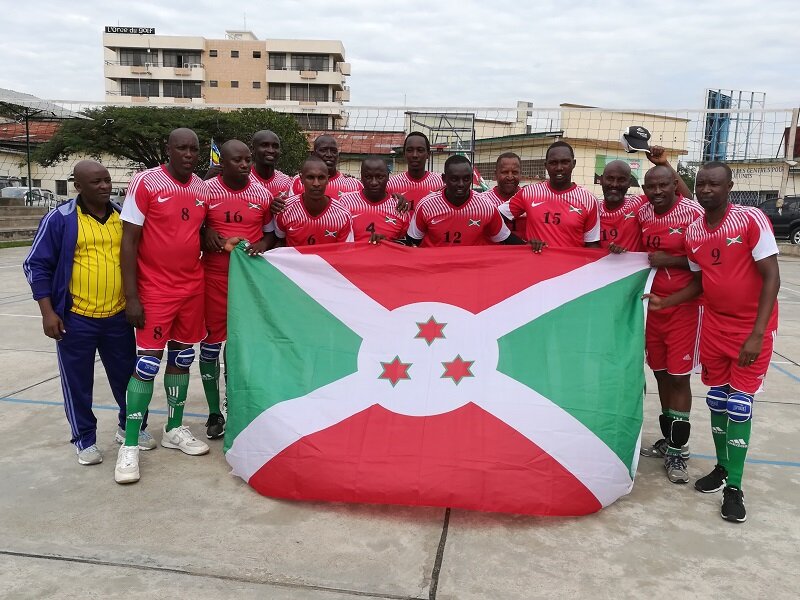 BUJUMBURA December 7th (ABP) – As part of the continuation of inter-Parliamentary games, matches were held on Wednesday December 5, in different disciplines on different playgrounds in Bujumbura.
In Volleyball, men's side, only one match was played between Burundi and the EALA team. The result was three sets to zero in favor of Burundi.
On the women's side, Uganda too, dominated Kenya by the same score of three sets to zero; it was during a match that was played in the morning, while in the afternoon the Kenya defeated the ladies of EALA by three sets to zero.
Those three volleyball matches took place at the court belonging to the Ministry of Sports.
Regarding the African football competitions, the two representatives of Burundi in African cups both packed up from the first round of preliminaries.In netball, only one game was played at the Teachers College (ENS) where the women of EALA were dominated by those of Kenya on a score of forty-four points against eleven. On the side of the National Technical Center, a football match was played there between Kenya and EALA. The final score was two goals to one in favor of EALA.
In a second leg match between Vital'O FC and New Stars of Cameroon played in Bujumbura on 5 December 2018, Vital'O FC was largely dominated at home by being defeated on four goals to one; the match was part of the Cup African Confederation. All four goals were scored by only one player, striker junior Field Ngongang in the 4th, 25th, 31st and 82nd minutes of the game, while the only goal to save the face of the Vital'O FC was scored in the 41st minute by its offensive Olivier Dusabe.
On the side of the Champions League, Messager Ngozi lost to Egypt on a score of two goals to one.
Recall that during the first matches that took place a week ago, Vital'O FC had drawn (0-0) against Cameroon, while Messager Ngozi had been defeated at home, at Urukundo stadium in Ngozi ( north) by the Egyptians on a score of one goal to zero.