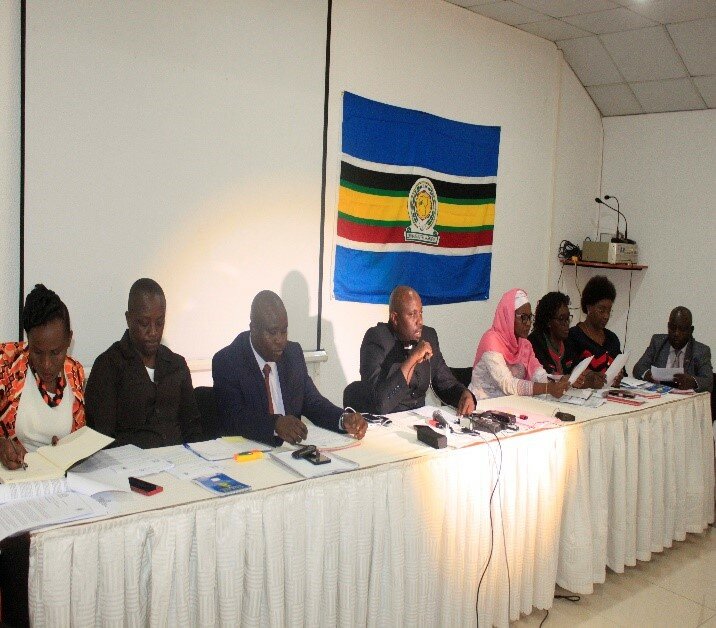 BUJUMBURA February 4th (ABP) – The Burundian parliamentary grouped into the East African Legislative Assembly (EALA) is organizing from 1 February to 6 February, sensitization sessions of the Burundian people on the reintegration process of the Burundi in the EAC under the theme "The agenda of integration within the East African community; gain access and assess challenges."
According to the chairman of this parliamentary group, Mr Victor Burikukiye, the same program is also taking place in the other EAC Member States. Its aim is to inform EAC citizens about all the integration process, to promote the links of collaboration between the parliaments of the Member States and other partners and thus inform the people about the role played by the regional parliament in that integration process.
In Burundi, the activity began with a news conference for media professionals who then took part in a meeting dedicated to them to take stock of the gains and challenges already registered and to propose remedies for the latter.
As challenges, journalists have cited the English language as the official language used within the EAC but is a serious block to the development of Burundians in many ways including employment and education. In addition, Burundian journalists have expressed their concern about the risk of losing Burundian cultural identity. At the economic level, the Burundian franc which is the only Burundian currency does not facilitate business. Another very important challenge obviously concerns the lack of access to the sea when we are still waiting for the railway that will link Burundi to other member countries of the said community.