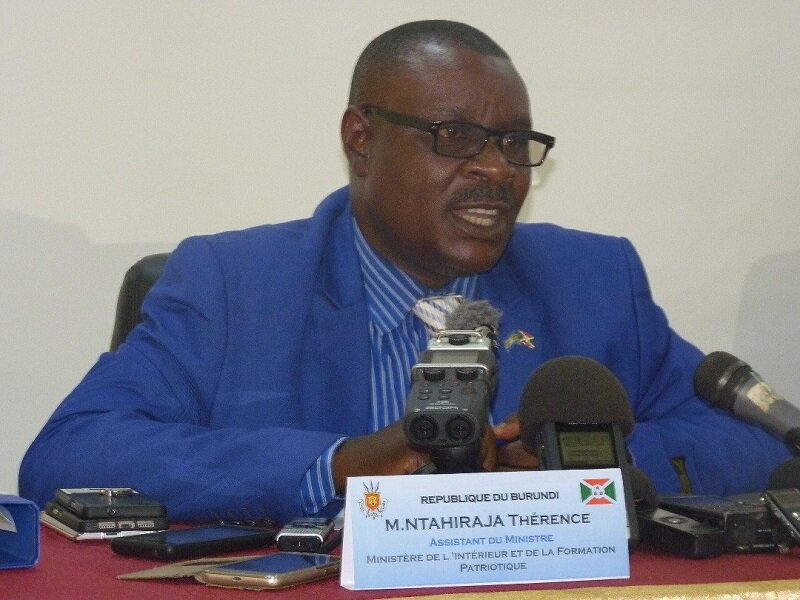 BUJUMBURA March 28th (ABP) – The Government of Burundi, the Tanzanian Government and the Office of the United Nations High Commissioner for Refugees (UNHCR) jointly organized on Monday March 12, 2018 in Bujumbura, a 20th tripartite meeting on voluntary repatriation of Burundian refugees living in Tanzania since 2015 following a crisis in Burundi.
In an interview with the press in the freshness of the event, the assistant of the Minister of the Interior and Patriotic Education, Mr. Térence Ntahiraja, pointed out that the meeting succeeds that held in August, in Dare-Es-Salaam in 2017 and therefore recommended to facilitate the voluntary repatriation of Burundian refugees living in Tanzania.
The purpose of the meeting on Monday, he said, was to assess the state of play of the commitments that the three parties have made, the gaps, the improvements and the strategies to be implemented for the total success.
Another objective is, according to him, to be able to increase the number of Burundians who return to their native country because, he added, there are many Burundians who have been registered, since the dawn of time, on the list of those who want to return, but who are still in the camps why we have to see how to speed up the process.
There will also, according to Mr. Ntahiraja, be an issue to decide on the state of play of the reintegration of Burundians who have already returned to their homeland and the practices to be implemented for the smooth conduct of this operation.
Regarding the discrepancy in the real figures of the refugees in Tanzania, the Assistant Minister of the Interior said that this question will be answered in the restitution, that is to say, on the day of the closing of this meeting where the host country of those refugees, Tanzania, will have already clarified the real figure of those refugees.
As for the Burundian refugees on Congolese soil, he said that such a meeting is being prepared for the return as soon as possible, given that Burundi has already launched a strong appeal to neighboring countries to facilitate the voluntary return of refugees living in those countries.