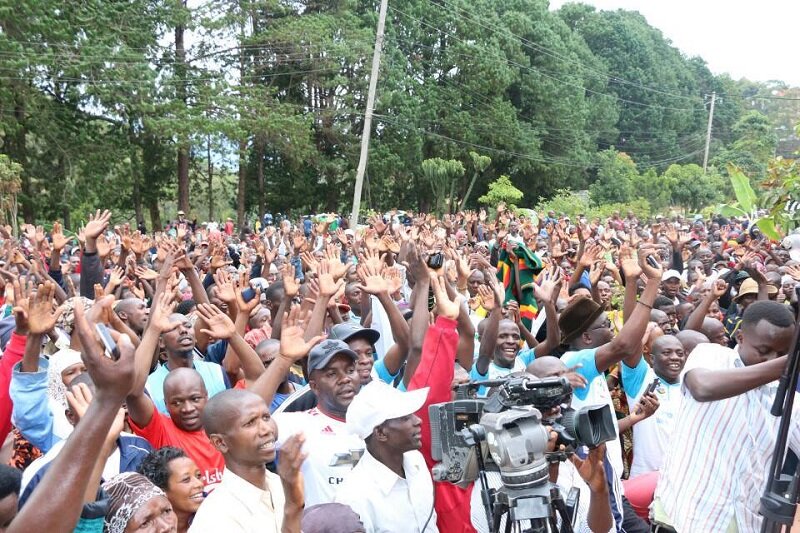 BUJUMBURA June 4th (ABP) – People living in the Bujumbura City made on Saturday June 2, 2018 a march-demonstration to counter the false statements of Michel Kafando to the United Nations Security Council and all the enemies of the country. The march began in the place of independence and continued to the United Nations roundabout.
The administrator of the Muha commune, Mr. Pasteur Daniel Kabura, delivered the speech on behalf of the inhabitants of the Bujumbura Town Hall and first recalled that after the proclamation of the provisional results of the constitutional referendum, there were speculations of each other in relation to the results of the new constitution.
He said that some false statements that have been spread around the world by those he called anti-democratic people. He said that during the campaign whether the "yes" and "no" supporters had the right to speak for or against the new constitution.
He said that the report of May 24, 2018 of the United Nations special envoy to Burundi, Burkinabe Jean Michel Kafando said that the referendum was characterized by numerous irregularities and incidents. According to Mr. Kabura, the report is not to be considered because he deems it wrong, while arguing that on Election Day the representatives of political parties, civil societies, religious denominations were in polling stations to monitor.
For this reason, Mr. Kabura said that the inhabitants of Bujumbura Town Hall asked the Burundian government to react to this behavior of Michel Kafando. He also pointed out that the same people are asking the government to make a reaction to the French government, which wants to divide Burundians. The anti-democratic people who have chosen the path of violence and continue to kill people, as is the case in Cibitoke province, are in dispute.
The people of Bujumbura Town Hall asked the government to implement the new constitution in case the Head of State has already promulgated it.
Moreover, in Kirundo province (north), the march-demonstration saw the participation of the people coming from all the communes and took place at the province's headquarters.
The governor's senior adviser, Mr. Daniel Macumi, said in his occasional speech that Mr. Kafando made a false report to the UN Security Council saying that the constitutional referendum in Burundi was characterized by numerous irregularities and incidents. He said that the constitutional referendum in Kirundo was conducted in transparency and calm, reason why the people of this province reject the report of Jean Michel Kafando, he said.
Macumi also said that the people of Kirundo reject the report of France that said the new constitution removed the Tutsi on the political scene. He had the opportunity to say that the Burundians and the people of Kirundo in particular, will not let some foreigners who try to divide them while they are unanimous to build their homeland.
It should be noted that the demonstrators went around the city of Kirundo with slogans calling on Jean Michel Kafando to withdraw his misleading remarks.